Roulette and Gambling Movies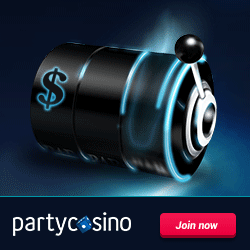 Most people say that gambling can be a "bad habit", and go on to discourage their friends and family from it. This, therefore, creates a need to know feeling in the mind which makes a person want to know more. Movies give us an insight to the gambling world. There have been many movies made on gambling, of which top 5 are listed below.
1. The Gambler : A book authored by Fyodor Dostoyevski and later made in to a movie directed by Karel Reisz. The book was supposedly based on the author's own fascination and addiction to roulette. The movie however, follows Alex Freed's vice for gambling with the results. Released in 1974 this movie still remains a favorite of many.
2. Run Lola Run: A BAFTA Award winner in the non-english Best Film category, Run Lola Run is the story of a girl in need and how she finds out methods to acquire some money. The story is split in to three "runs" and each one shows the days episode in different shades. It is a great watch and has a little roulette scene in the whole sequence.
3. Casino: An Al Pacino and Martin Scorsese paired movie, this is the eighth film that these two legends have teamed up for. Apart from the brilliant star cast, this movie's plot brings forward a lot of thrills and chills for the movie buffs. The movie follows the life of Sam "Ace" Rothstein as a sports handicap and crime worker to working for a casino. The films brings together intrigue, mystery and the thrills of the gambling world to a viewer's table. What more could the audience want!
4. Rounders: Want to see the rigs and jigs of the gambling world? Then this is definitely a movie to watch. With Matt Damon on the screen the movie is almost a partial hit. The rest of the satisfaction quotient is taken care of by the storyline. A movie to keep an eye out for.
5. 21: This film shows how mathematics can be used to win gambling. A few brilliant minds with the hunger for money is all set to raise a storm in Las Vegas.
So what are you waiting for? Live the life of a gambler for that time and get in to those stories. Experience casinos through the television and have a great time doing it.